The winter travel season is in full swing and while everyone is looking up exotic destinations to escape the cold, we decided to take a serious tone and talk about travel insurance.
Purchasing travel insurance is an important part of our travels and while it may not be at the top of most people's minds, it can save a lot of money and anxiety.
To help people navigate whether they should purchase travel insurance or not, we thought we'd debunk a few common myths we have heard about travel insurance over the years.
Myths About Travel Insurance
Myth 1 – I am Covered if I Travel in my Home Country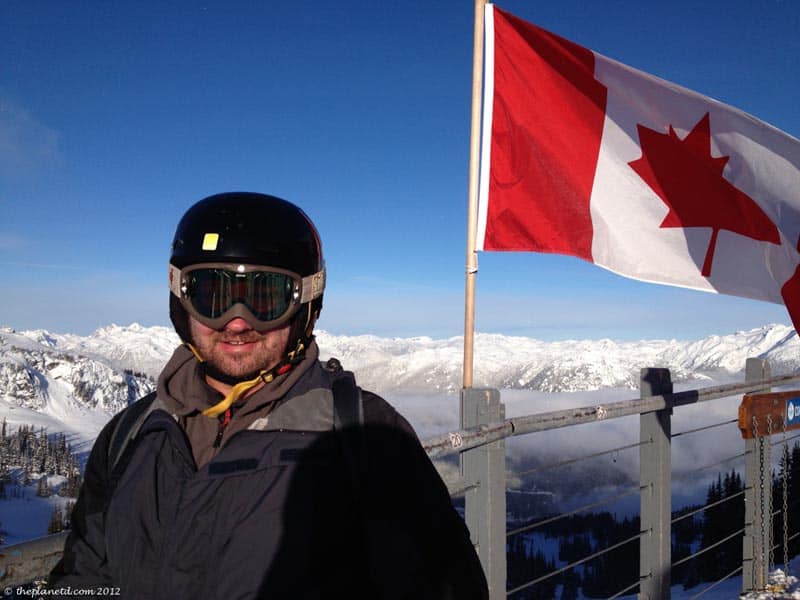 What people don't realize is that even when traveling close to home, travel insurance is important to have.
Traveling in our Home Country
In the early days of our travels, Dave and I didn't consider purchasing insurance when hopping over to Quebec for a ski getaway.
We thought we were covered since we were in Canada. But we have since learned that if we have an accident on the hill or any other medical emergency, we could face big out of pocket expenses.
If we have a severe injury, our provincial health plan will not cover ambulance services or medical evacuation.
We also wouldn't have medical transportation or flights back to our home province should we need it.
There are plenty of unexpected medical expenses that OHIP won't cover if we are traveling outside of Ontario, so it pays to have travel medical insurance.
And when traveling within Canada, we still get the additional travel insurance perks such as baggage insurance, trip interruption and trip cancellation coverage so we know we're protected.
Myth 2 – Travel Insurance will Cover Anything Anytime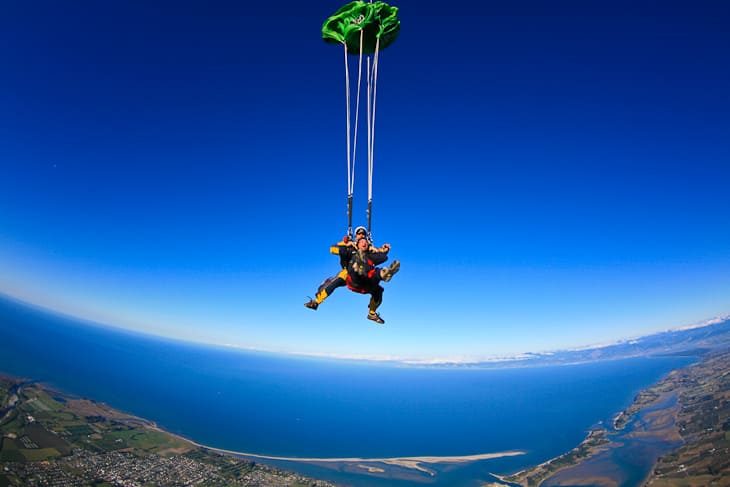 Many people think that just because they purchase travel insurance, they are covered regardless of the situation. But that is not the case.
We were surprised to hear that 27% of Canadians still travel without proper insurance. Ever since we first started traveling we've bought travel insurance, we thought it was a given in for everyone!
What is also surprising, is that a lot of Canadians are traveling without knowing what is covered. 23% of those who do buy insurance, don't read their policy. This is a mistake.
It is important for us to read over the fine print and we even talk to our insurance provider to see what our plan covers because each plan is different, and things can change from year to year.
Things Travel Insurance May Not cover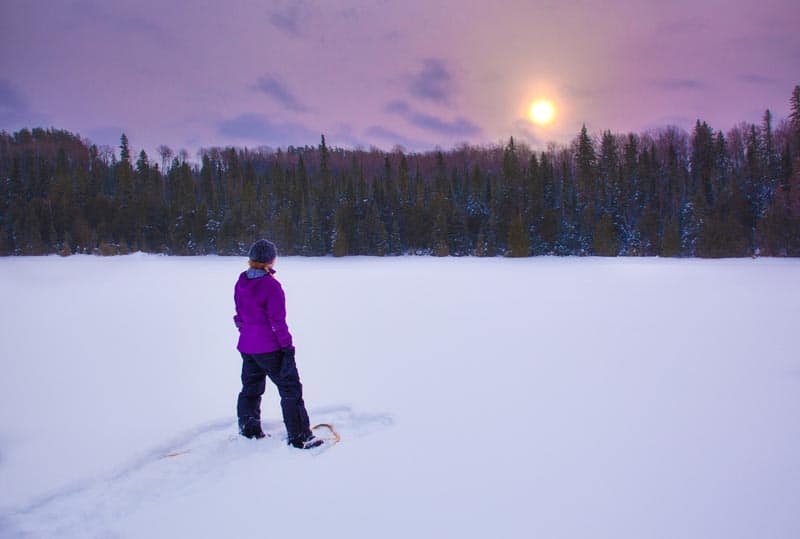 Trip Cancellation or Trip Interruption
Again, many people think they are covered for any situation, including cancelling a trip for any reason that may come up.
If we change our minds or decide we can't really afford the trip, insurance won't reimburse our trip.
If we catch a cold or if a loved one gets sick and we need to stay home to help take care of them, we aren't automatically covered.
Coverage varies from company to company, so when buying trip cancellation insurance, we always make sure to double-check the list of covered reasons that our policy will allow us to cancel for.
High Risk Activities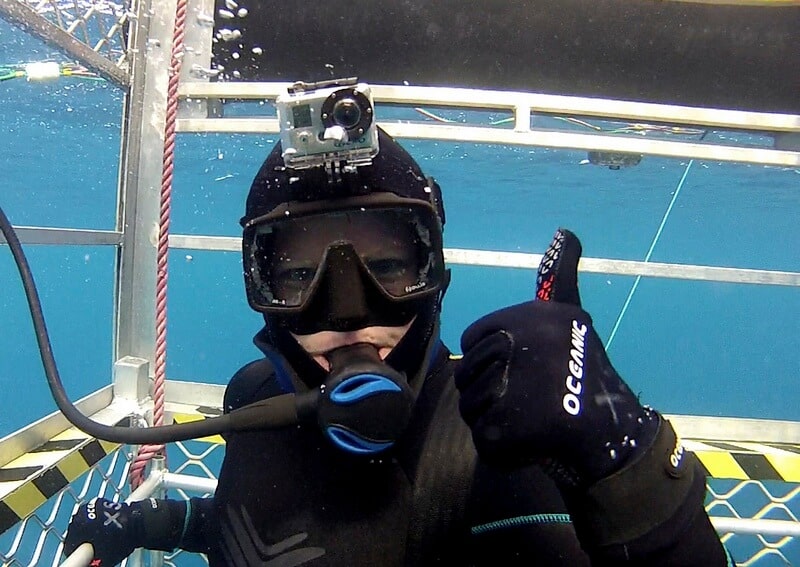 Each insurance company considers different activities high risk and so we always read our policy thoroughly.
If we're still not sure what is covered and what is not, we call our provider and tell them what activities we are planning on doing.
Things like scuba diving, mountain climbing, and surfing may not be covered.
When in doubt, we call and ask our insurance provider and they can then tell us if we will be covered or if we need to purchase additional high-risk insurance.
Myth 3 – I Cannot Travel with a Pre-existing Medical Condition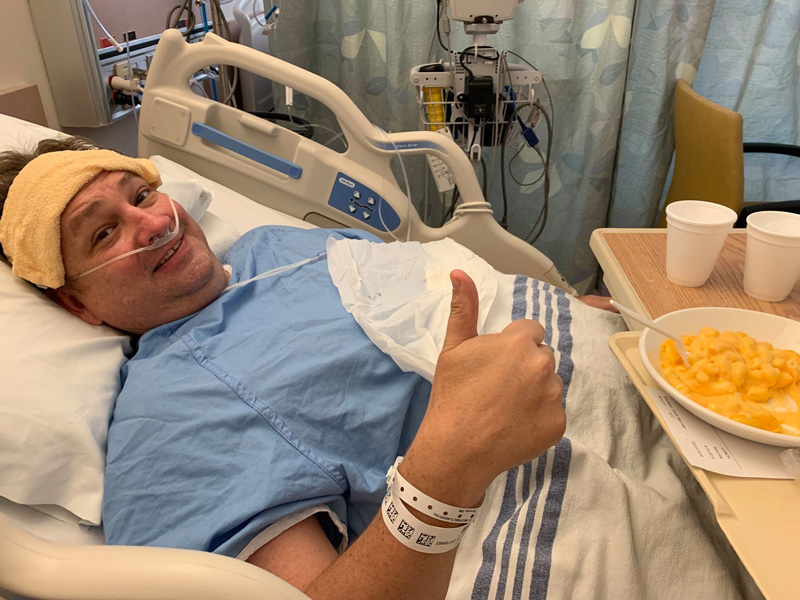 This can be a very confusing part of travel insurance for people with pre-existing conditions. But it doesn't have to be.
Once again, when in doubt, we make a phone call.
Personal Experience
My dad had surgery last year and afterward, he called his insurance provider to see if he was covered to travel.
They told him he needed to wait a certain amount of time before he could travel with full coverage.
My parents simply delayed their travels for a few weeks and then traveled with peace of mind knowing that they were covered.
If he didn't tell the insurance provider and traveled without letting them know about his surgery, he may not have been covered if he had a medical emergency related to his surgery.
A pre-existing condition doesn't necessarily mean you can't get coverage, so we share any relevant details with our provider when purchasing to understand our options and how our coverage might be affected.
Myth 4 – If I Get Sick, I'll Just Fly Home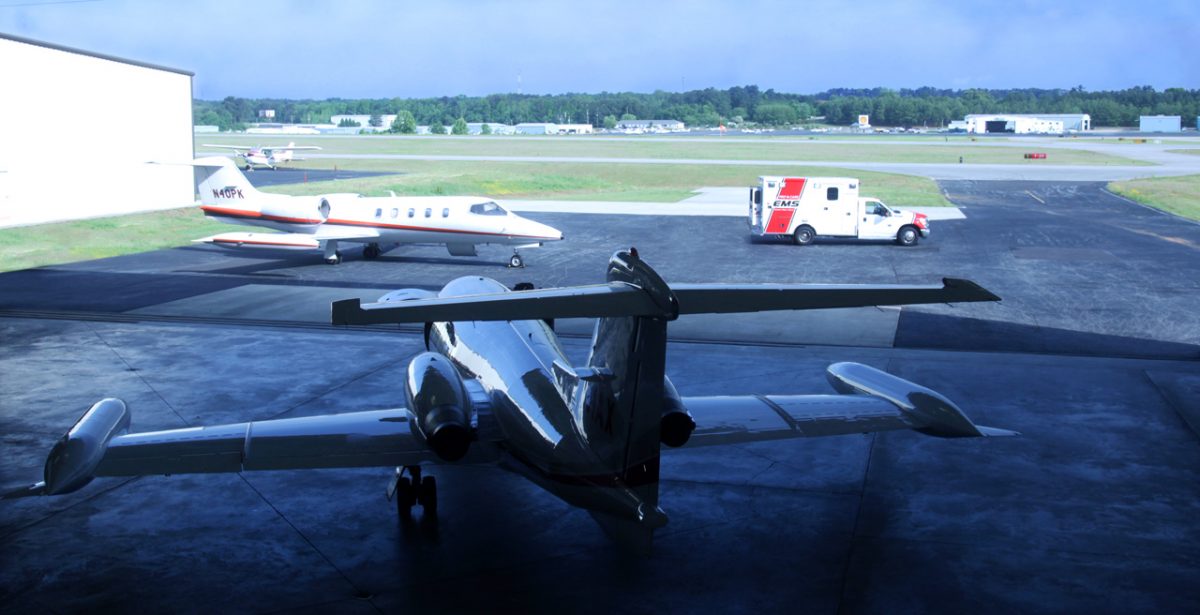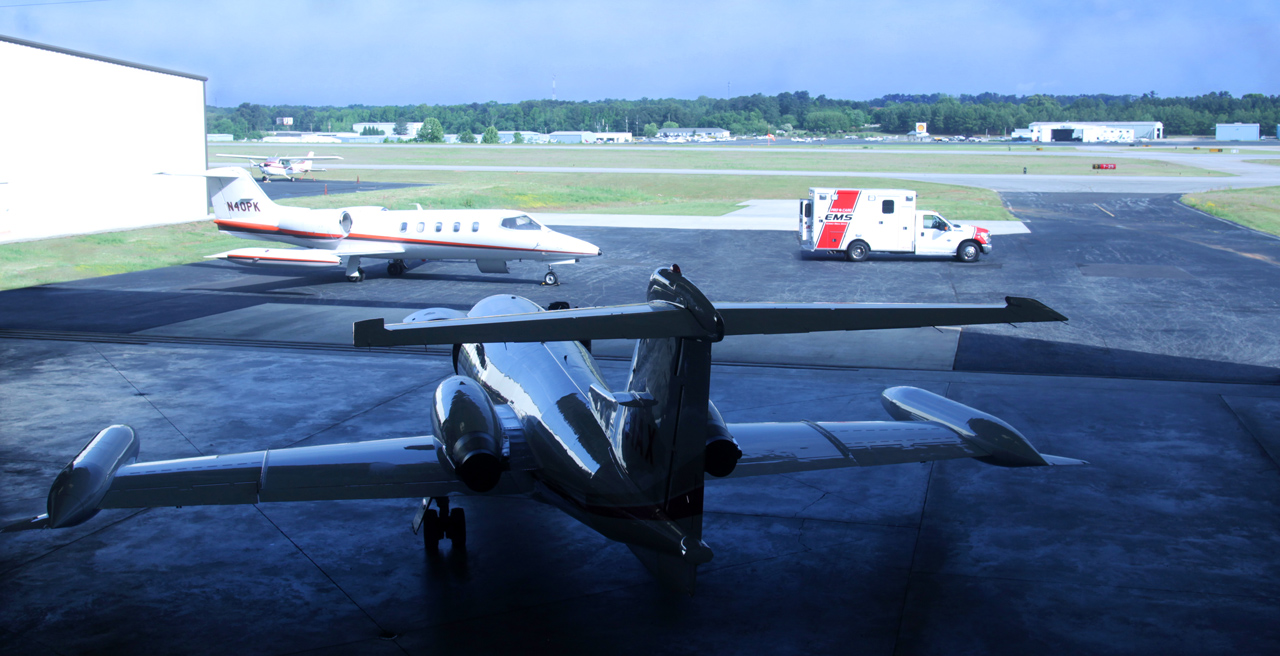 Usually, if we are sick enough that we need to fly home from a holiday, it means we've had an emergency.
By that point, an ambulance has already been called, and we've already been to the hospital where we've already incurred expenses.
When Dave broke his back in the Amazon, there was no way we could fly home. He couldn't sit up or walk let alone board a plane.
He needed an air ambulance to get the proper medical attention he required. Flying home on a commercial flight was not an option.
When an emergency happens, there usually isn't time to book a flight and get home before it's too late. Also, in many cases, a medical condition may mean it's not safe to fly even if we can get the ticket booked.
Having insurance gets us the instant emergency help we need, and gives us comfort knowing we'll have the necessary support and arrangements to get home safely.
Myth 5 – Travel Insurance Companies do Everything They Can to Not Pay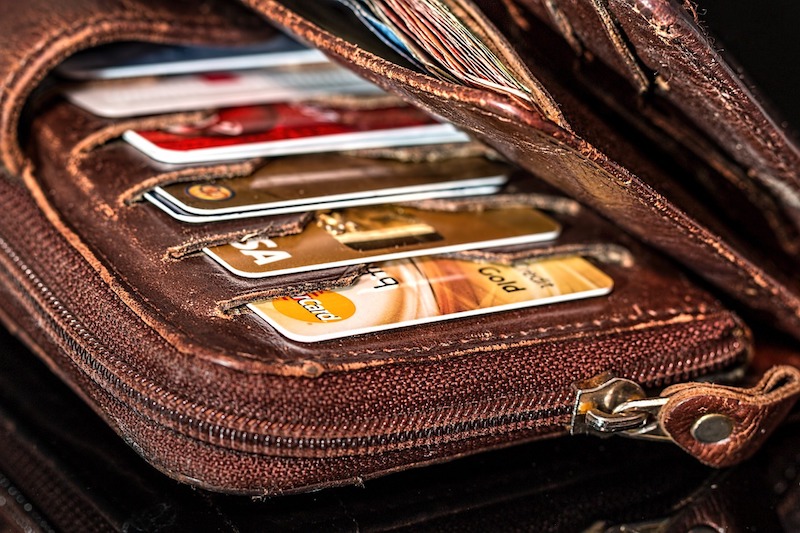 Many people think that insurance providers try to find loopholes to get out of paying, but that has never been the case for us.
We have always been reimbursed for different travel emergencies (using various travel insurance providers) over the years because we knew what we were covered for. We asked questions, and we kept them informed when situations did arise.
When Dave had his accident in the Amazon, I was on the phone with my insurance provider informing them of what was going on.
Insurance providers accept collect calls and you can ask all the advice you need.
When something happens, I immediately call my insurance provider so they are aware of the situation and can help with any needs.
By keeping them informed, there are no surprises ahead.
Call Before We Fly
Before flying we call our insurance provider to ask questions.
We share our entire itinerary, our plans, our pre-existing health problems (if any) if we are planning on renting a car and if we are planning on questionable adventures like scuba diving.
When you understand travel insurance, it is quite straightforward. When we keep our insurance provider informed and ask questions when in doubt, we have always had smooth experiences.
As you can see, travel insurance doesn't have to be confusing!
We hope this helps answer some questions to help make your 2020 winter travels safer and easier.
Read more about Travel Insurance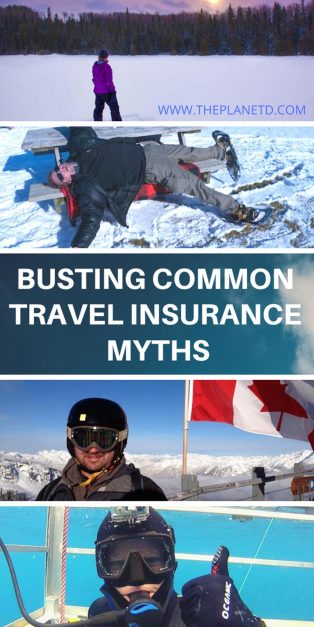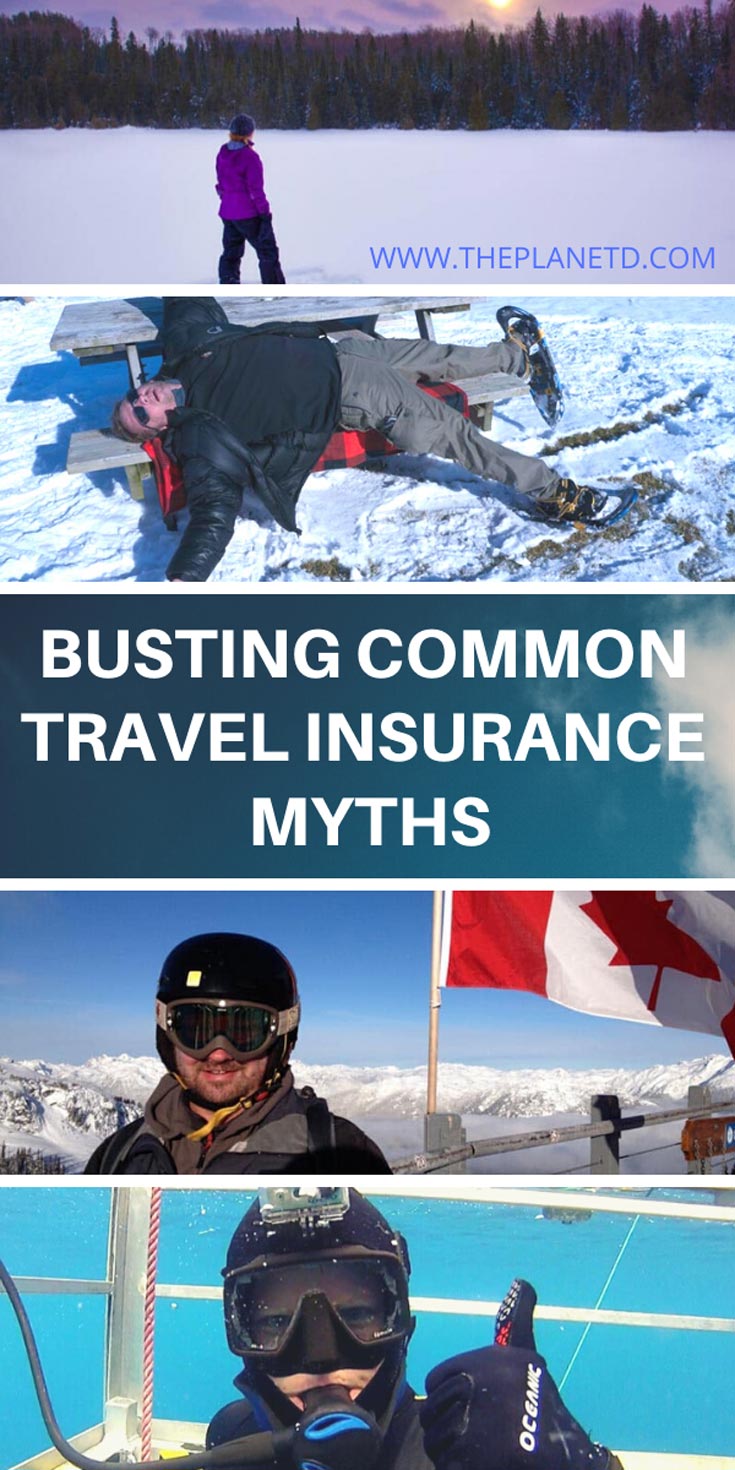 Every situation is different, as are travel insurance plans and premiums. Travel insurance does not cover everything and is subject to eligibility, limitations and exclusions. Check your coverage before you travel.