Indonesia is so much more than the highly popular island of Bali. In fact, this country is home to over 17,000 islands, which is by far the largest and most varied archipelago on Earth.
More than 500 languages and dialects are spoken by its 246 million people as the islands spread over 5,200km between the Asian mainland and Australia.
Expect to find all your heart desires in Indonesia from lush jungle to epic beaches to a whole underwater world that ready for you to explore.
However, so far, we have only been to Bali and Lombok, but we hope to add more to Indonesia soon.
This Indonesia travel guide will help you plan your next vacation.
Popular Guides
Our Highlight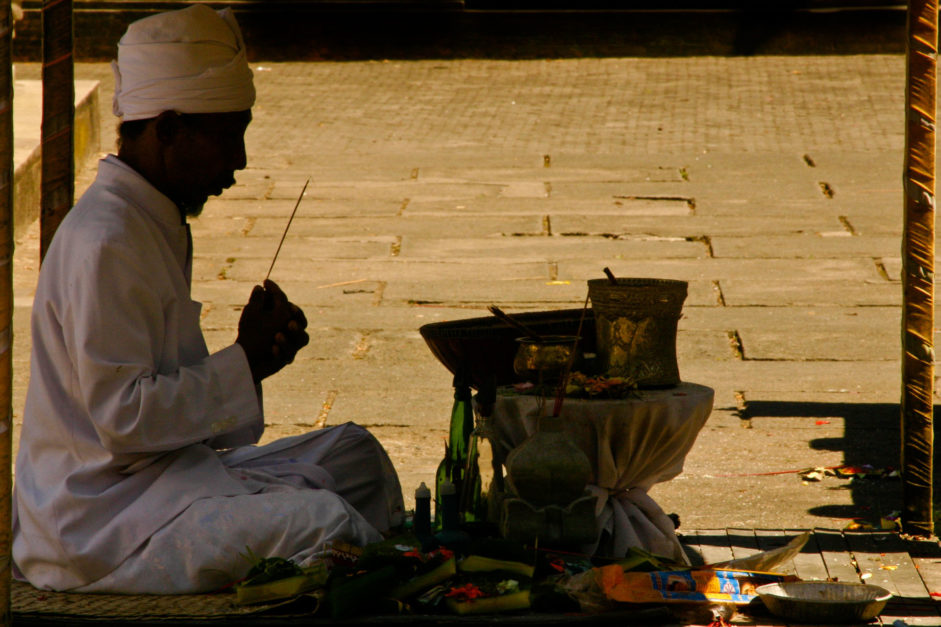 ---
Fast Facts about Indonesia
Indonesian power voltage is 220 V 50 Hz; Power sockets C, F & G
Indonesia currency is the Indonesian Rupiah (IDR) and is around 13,000 IDR for 1 USD.
Go Scuba Diving – some of the best diving in the world can be found in Indonesia, and there are plenty of certification centres!
Travel permits (surat jalan) are required for all travel in Papua beyond the main coastal towns. Permits are easily acquired in Jayapura and Biak, where they're usually obtainable in one day. They are also available at the other non-permit towns. Two passport photos and an administration fee are required.
In Bali, look for PT Cental Kuta, which has branches at Circle K convenience stories. Smaller moneychangers frequently cheat; receiving stacks of small bills can signal a scam.
On international flights, a departure tax (approximately Rp150,000) must be paid in cash at the airport.
---
Things to See and Do in Indonesia
Climbing Gunung Batur, Bali's Volcano – Yes, it is an active volcano, but you won't see any lava fields flowing by as you walk up the trail and you won't have to worry or fear that you may tumble into molten lava.
Explore Bali – head inland to see the real Bali. Away from all the bars, malls and shops you will find a much simpler way of life
Hit the Waves – get a local surfer to show you the ropes and learn how to surf in Bali.
Canopy Walk at Kalimantan – Walking through this rainforest is a great way to appreciate and feel closer to nature.
Learn to Create Batik – Learning to make this fabric and drawing patterns is one way to embrace the culture of the people.
Watch the Kecak Dance – This is a traditional dance performed at the Uluwatu temple and can be enjoyed with family and friends.
Witness a Cremation Ceremony – when we were in Ubud, Bali a very prominent priest passed away and could afford to have his own elaborate cremation ceremony.
Get Lost in the Togean Islands – there are over 56 islands and tiny deserted islets and billions of amazing coral reefs to explore
Explore Bali with a Local Guide – Most people will tell you that Bali is over touristy, pretentious or overloaded with resorts but if you spend the time to see other parts of the island, find an awesome driver and mingle with the locals, you'll find that Bali is just full of hidden gems.
Indonesia Travel Guides
---
Budgeting
Accommodation
Budget – You can get budget hotels in Indonesia for as low as 10 USD per night. These hotels usually have free Wi-Fi and parking available.
Mid Range – For 25 USD per night, hotels in this category are also quite affordable. They may have restaurants, bars, free parking and complimentary breakfast.
High End – Luxury hotels and villas are good options in Indonesia. They cost about 200 USD per night and may include pools, a fitness center, and a spa.
Food
Nasi Goreng – This is the country's take on fried rice but with a unique Indonesian recipe.
Siomay – Siomay is Indonesian style fish dumplings, served with peanut sauce and any protein of your choice.
Bakso – This is a soft meatball soup that can be paired with anything from rice, to eggs, to tofu.
Babi Guling – This is a meal of roasted pork that has been marinated in coconut milk and infused with the beast Indonesian spices.
Sop Buntut – The oxtail soup is not just delicious, but a healthy food option as a lot of vegetables are added to it.
---
The Best Ways to Get Around Indonesia
Getting to Indonesia:
Flights: Indonesia has over 10 airports operating commercial flights in major cities like Denpasar, Bali, and Jakarta.
You can check for the best flights to Indonesia on Skyscanner.
Transportation:
Buses: This is a common means of transportation in Indonesia. The buses available are most times overcrowded, without enough room for luggage so consider this and be sure to keep personal belongings safe. Bus fares start at 5 USD and above.
Taxis/Uber: Taxis are available as a means of transportation in Indonesia, from as low as 1 USD. Uber services in Southeast Asia have been taken over by Grab and Gojek, with quite similar modes of operation.
Car Rental: Car rental services are available, starting at 30 USD per day on average. You can also compare prices here.
---
When to go To Indonesia
Indonesia has two seasons, wet and dry season. It is more reasonable to visit during the dry season, which lasts from May till September.
The obvious reason for this is that the rains get very intense during this time.
This is a great time to visit if you want to save money though, as the decrease in tourists means everything is cheaper there.
---
Where to Stay in Indonesia
Meruhdani Boutique Hotel Ubud – This hotel is located in Ubud and close to Saraswati Temple. The hotel has a bar, free parking, a garden, and a restaurant.
Eastin Ashta Resort Canggu – This 4-star hotel is close to Echo Beach and is a relaxing place to stay. This has a fitness center and pool to enjoy as well.
The Alantara Sanur – This hotel has a fitness center, garden, and swimming pool. You can upgrade to a suite with outdoor showers and get a floating breakfast.
---
What to Pack for Indonesia
Indonesia has an almost entirely tropical climate, characterised by heavy rainfall, high humidity, high temperatures and low winds. The wet season is from November to March while the dry season is from April to October.
The protection basics – Travellers should stock up on the essentials: sun block, mosquito/insect repellant containing DEET or a pyrethroid insecticide, sunglasses and a hat. If you plan on traveling in rural areas, make sure to avoid mosquito-born dengue fever by wearing clothes that cover the arms and legs and spraying yourself with DEET. Mosquito coils can also help/
A tropical wardrobe. This should include—for both men and women—shorts, T-shirts, breathable rain gear, a warm jacket or fleece, sturdy footwear, and a wrap.
Pack for Humidity – for humid weather it is best to pack fabrics that breathe as much as possible and natural fabrics, like cotton, linen or rayon (avoiding silk, wool and polyester). Clothing should be loose and comfortable to encourage the flow of air and allow moisture to evaporate.
Swimming suits (plural!) – Indonesiais all about frolicking under the sun, lazing at the beach or diving head first in its turquoise waters.Make sure to bring more than one bathing suit as no one likes putting on a damp suit!
Snorkel, mask, and underwater camera. Indonesia is a tropical paradise with uncounted underwater wonders. Avoid the fees and the possibility of not being able to rent snorkel gear by bringing your own well-fitted gear.
See our packing tips: packing tips
---
Indonesia Travel Guide: Best Booking Resources
Whenever we travel to we make sure to start with these companies. We have tried a lot of different ones over the years and all of these have consistently proven to be the best when it comes to offering great prices.
We have used every one of these personally and continue to do so.
Booking.com: This is our go site to when comparing prices for accommodation. It usually has the cheapest prices, especially in Europe and we love their interface. Not to mention you get free cancellation and you are guaranteed the best price.
Trip Advisor: What we like about Trip Advisor is that we can look at all the reviews and then book our accommodation. TripAdvisor is where we go when we want to compare prices with multiple accommodation providers.
Hostelworld: With one of the largest databases of hostels in the world, Hostelworld is the go-to site when you are looking for budget accommodation.
Skyscanner: This is the first place we check for flights. It consistently comes back with the cheapest and best options. It allows us to compare a lot of airlines to get the best price.
Rome 2 Rio: If you want to see how to get somewhere by plane, train, bus, ferry or car Rome2Rio lays it all out for you as well as related costs.I love how they show it all to you on a Google Map and it works offline.
Get Your Guide: For all your day trip and city guide needs, we use Get Your Guide. It has the world's largest collection of things to do with more than 30,000 activities in 7500 destinations.
World Nomads Insurance: When traveling to Italy you should always have travel insurance. We have found the best bang for your buck is by far World Nomads.
---
Indonesia Travel Guide: Related Articles
To browse all our articles and guides about Indonesia click here.