What's the first thing you think about when you think about Poland? Did you say vodka?! Poland's roots go back to the turn of the first millennium, leaving a thousand years to explore from energetic cities like Warsaw, chic medieval spots like Krakow or amber shopping meccas like Gdansk.
Once you finished sight seeing and have put down that glass of flavoured vodka (try zubrówka with some apple juice), Poland is renowned for its good home cooking, just like your grandmother used to make, with local and fresh products topped off with a delicious and palate teasing dessert. What else could you want?
This Poland travel guide will help you plan your next vacation.
Popular Guides
Our Highlight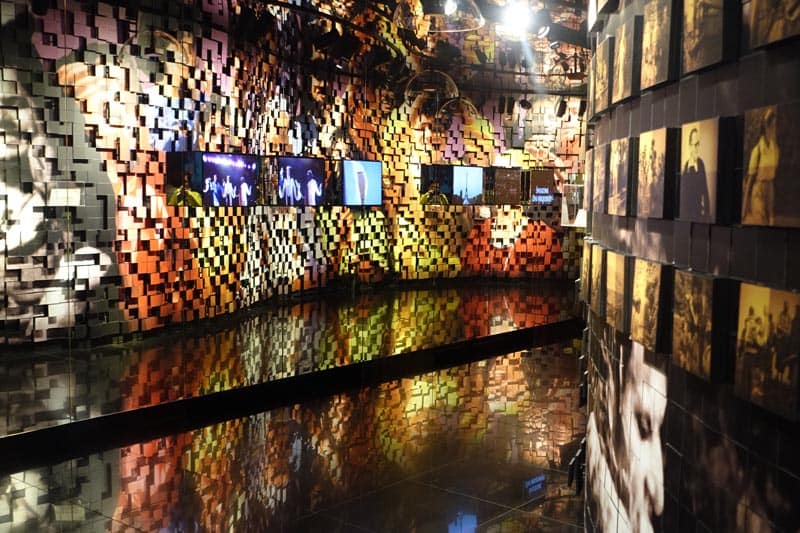 ---
Fast Facts about Poland
Polish power voltage is 230 V 50Hz; Plug C & E
The Polish currency is the Polish Zloty and is around 3.70 PLN to 1 USD
Outside of the very touristy areas of the major cities, you'll find that there are few, if any, foreigners. So if you plan on heading off the beaten path, make sure to bring along a Polish language dictionary as many people in rural areas will speak little to no English.
Refer to people you don't know well as "pan" (Mr.) or "pani" (M'am).
When conversing with Poles, World War II, communism, religion, and relations with Germany and Russia might be touchy subjects to some. Approach with caution.
Eat, eat and eat! Polish food is largely meat-and-potato style, however travellers should definitely not leave Poland without trying ruskie pierogi — ravioli-like dumplings with an assortment of fillings from cheese and potatoes to mushroom and meat – they even have dessert pierogies filled with fruit! They can be boiled or fried, and sometimes served with sautéed onions.
---
Things to See and Do in Poland
Bike Green Velo – This is the longest cycling trail in all of Poland and you can decide how far you want to go.
Explore a National Park – There are over 20 different national parks in Poland where you can hike, bike, or kayak.
Learn about the Holocaust – You can visit a variety of museums to learn about the Holocaust such as the Warsaw Rising Museum or Schindler's Factory.
Pope John Paul II's family home – Learn how "Lolek" became Pop John Paul II.
Visit Warsaw's Old Town – While most of Warsaw was destroyed in the war, the majority of the buildings have been restored and are full of shops and restaurants.
Wieliczka Salt Mine – This salt mine has been around since the 13th century and has 9 different levels you can visit.
---
Budgeting
Accommodation
Budget – You can stay in Polish budget hotels for around 25 Euros. They often include free Wi-Fi, private bathrooms, and a small continental breakfast.
Mid Range – Mid-range hotels start at 50 Euros and can include a restaurant, fitness center, and are close to city centers.
High End – You can get a luxury hotel in Poland starting at 100 Euros and have access to a pool, fitness center, and lounge.
Check out our favorite booking platforms Booking.com, Tripadvisor and VRBO for the best deals on accommodation in Poland.
Food
Pierogi – One of the most popular dishes in Poland is this snack that's similar to a dumpling stuffed with potatoes or meat.
Burning rose – Dessert lovers will enjoy this raspberry parfait with cotton candy on top.
Steak tartare – Poland chefs make some amazing steak tartare, so go into dinner hungry.
Bison grass vodka – If you love vodka, make sure to try this unique vodka when in Poland that has a vanilla flavor to it.
See our full Polish Cuisine – Must-Try Traditional Polish Foods guide.
---
The Best Ways to Get Around Poland
Getting to Poland:
Flights: You can fly direct to Poland from several cities in North America, such as New York, as well as many different European airports. Some of the most common airports to fly into include Warsaw Chopin Airport and John Paul II Kraków-Balice International Airport.
You can check for the best flights to Poland on Skyscanner.
Transportation:
Buses: There are buses available all over the country. You can take intercity buses as well as buses from city to city for as low as 20z?.
Taxis/Uber: Taxis start around a base rate of 8.00 z?. Uber is also available in the larger cities.
Car Rental: Compact cars start at 20 z? and go up depending on the amenities you get.
---
When to go To Poland
The best time to visit Poland is from June to August. You'll get warm, sunny weather, which is great for exploring the national parks.
The pleasant weather makes it perfect for sitting at the outside patios and enjoying a Polish meal.
---
Where to Stay in Poland
Q Hotel Plus Kraków – You can stay at a luxurious hotel at an affordable price in Krakow. Upgraded rooms include balconies with a view, and everyone has access to a fitness center and an upscale lobby bar.
Hotel Polonia Palace – This Warsaw hotel has two-bedroom apartments available as well as a spa that has massages available. The hotel is also close to a train station and Old Town.
Monopol – This historic Katowice hotel in Roclawa has bathrooms with heated floors, a pool, and is near numerous restaurants. You'll also have access to a fitness center, restaurant on-site, and parking spots.
Check out our favorite booking platforms Booking.com, Tripadvisor and Air B&B for the best deals on accommodation in Poland.
Poland Accommodation Poland
---
What to Pack for Poland
The climate of Poland is temperate with warm (sometimes very hot) summers, crisp and sunny autumns and cold winters. Snow covers the mountainous area in the south of Poland (mid-December to April).
Layer up – Layering is key during spring and fall months. Poland is a country that gets four distinct seasons, so there's a chance it could be both warm and cold during your time there. During the winter months make sure to pack warm layers – a coat, gloves, a warm hat and scarf. For extra warmth pack a pair of long thermal underwear. Don't forget the boots!
Shoes – In the winter months it is likely to be either snowing, frosty or wet on the ground in Poland so take a quality pair of warm boots that have a sturdy grip on the soles. The grip also helps for the cobblestone streets which are frequent in Poland. Cobblestone means that if you want to pack a pair of fancy shoes, opt for wedges instead of flimsy stilettos.
Pashmina – not only is it a versatile piece that can dress up any outfit, if you plan on visiting any religious site, it also can be used to cover up your shoulders. Remember that both genders must cover shoulders and legs out of respect when visiting Catholic Churches.
Check out more at Packing for Europe – Tips That Will Make Your Travel Life Easier
See our packing tips: packing tips
---
Poland Travel Guide: Best Booking Resources
Whenever we travel to we make sure to start with these companies. We have tried a lot of different ones over the years and all of these have consistently proven to be the best when it comes to offering great prices.
We have used every one of these personally and continue to do so.
Booking.com: This is our go site to when comparing prices for accommodation. It usually has the cheapest prices, especially in Europe and we love their interface. Not to mention you get free cancellation and you are guaranteed the best price.
Trip Advisor: What we like about Trip Advisor is that we can look at all the reviews and then book our accommodation. TripAdvisor is where we go when we want to compare prices with multiple accommodation providers.
Hostelworld: With one of the largest databases of hostels in the world, Hostelworld is the go-to site when you are looking for budget accommodation.
Skyscanner: This is the first place we check for flights. It consistently comes back with the cheapest and best options. It allows us to compare a lot of airlines to get the best price.
Rome 2 Rio: If you want to see how to get somewhere by plane, train, bus, ferry or car Rome2Rio lays it all out for you as well as related costs.I love how they show it all to you on a Google Map and it works offline.
Get Your Guide: For all your day trip and city guide needs, we use Get Your Guide. It has the world's largest collection of things to do with more than 30,000 activities in 7500 destinations.
World Nomads Insurance: When traveling to Italy you should always have travel insurance. We have found the best bang for your buck is by far World Nomads.
---
Poland Travel Guide: Related Articles